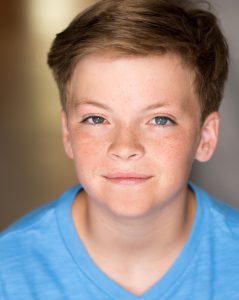 AUSTIN MOLINARO (Ralphie) is excited beyond belief for this role!!  Austin is a twelve year old based in Chicago.  Credits: On Golden Pond (Billly- Oil Lamp Theater), Big the Musical (Billy-Actor's Training Center), Music Man (Winthrop- Spotlight), Willy Wonka (Charlie- Westfield School). I want to thank Big League for giving me this amazing opportunity.  I would also like to thank my mom, dad, family, and all my fans at home for all their love and support.
---
MYLES MOORE (Ralphie) is so happy to be back reprising this iconic role in his second ACS tour! Last year, Myles was awarded the National Youth Art Award for Outstanding Lead Actor for his portrayal of Ralphie. Recent credits include The Addams Family: A Musical (Pugsley Addams – Centre Stage Theatre) and Mary Poppins (Michael Banks – Greenville Little Theatre.) Huge thanks to Big League, Matt, Michael, his family, friends, and especially to Carla. For Nanny. @themylesmoore www.mylesmoore.com
---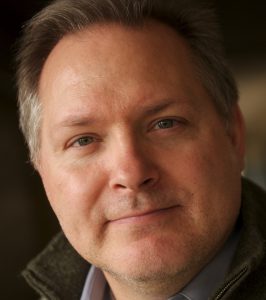 CHRIS CARSTEN (Jean Shepherd)  Chris is back for a third straight year as Jean Shepherd in Big League's A Christmas Story The Musical and he couldn't be happier!  Mr. Carsten recently completed a Chinese national tour of My Fair Lady as Henry Higgins, a role he has performed in the United States and Singapore as well. Credits include Adams in 1776, Hook in Peter Pan, and Andrews in TITANIC.  He was also seen in a recent national tour of Saturday Night Fever.  Chris would like to dedicate his performance to his wonderful wife and three children!
---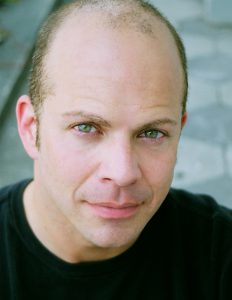 CHRISTOPHER SWAN  (The Old Man) is very happy to back for a third time with the Parker family and the dogs. Other national tours include Damn Yankees (Applegate), Guys and Dolls (Nathan) and the recent tour of China with My Fair Lady (Doolittle). Award-winning regional roles include I Love You, You're Perfect… (Man 2), La Cage.. (Albin), Shipwrecked! (Louis) and This Wonderful Life, a one-man salute to the holiday classic.
---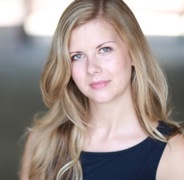 SUSANNAH JONES (Mother) is delighted to return to the Parker family this year! Recent credits: Company (Susan- Bucks County Plyhouse), Twelfth Night (Olivia-Mainestage Shakespeare), The Tempest (Miranda-Portland Shakespeare Project) and PLANT webseries (Gwendolyn –2014 LA Webfest Outstanding Supporting Actress in a Comedy Series). www.susannahjones.info. Love to M, D, S and JB.
---
ARICK BROOKS (Randy) is honored to be making his Broadway National Tour debut with A Christmas Story.  Based in San Angelo, Texas, Arick is a member of San Angelo Broadway Academy Youth Theatre.  Credits: Tarzan (Young Tarzan), James and the Giant Peach (James), and Mary Poppins (Michael).   Arick holds numerous regional and national titles in tap and musical theatre dance.  Big thanks to my family, Jared Capps, SABA family and Big League for this amazing opportunity!
---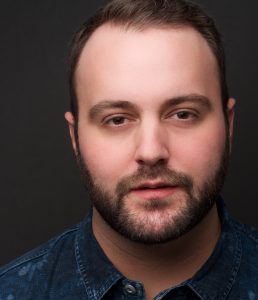 ANDREW BERLIN (Santa, Ensemble) is thrilled to be returning to A Christmas Story: The Musical.  New York: Tonya and Nancy the Rock Opera, Reefer Madness 10th Anniversary Reunion Concert. International: Priscilla, Queen of the Desert. Favorite Regional: Priscilla, Queen of the Desert (Boston Premier), The Addams Family (Theater Barn), Les Miserables (Musical Theater West) and West Side Story (Musical Theater West). Thanks to Matt, Jason and the whole team here at Big League. Thanks to Whole Artist Management and love to my family and friends.
---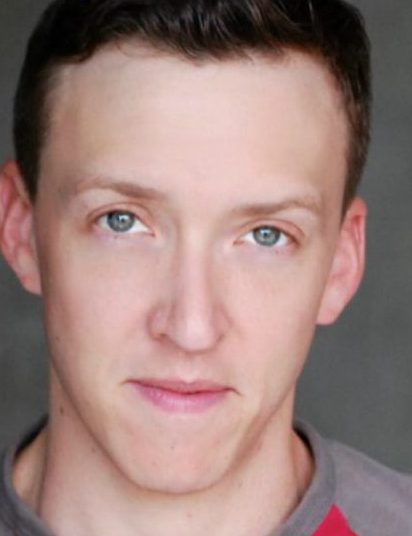 MATTHEW BRENNAN (Swing/Ensemble/StandbyOld Man) is thrilled to be joining the Christmas Story Family! Favorite credits include: Assassins (Balladeer/Oswald- Encore Musical Theatre Co.), Into the Woods (The Baker- Derby Dinner Playhouse) and Hedwig and the Angry Inch (Hedwig- Club Theatre Co.). Huge thanks to Big League and Love to friends and family!
---
SYDNEY CHAN (Waitress/Ensemble) is thrilled to be back in A Christmas Story! Favorites: Sleeping Beauty (Aurora-Pixie Dust Players), South Pacific (Ngana -Theater League of Clifton).  Thanks to Devin, Jessica, Kim, Mallory, Alison, Rader, and Big League for making this happen, and to family/friends/teachers for all their support! IG,Twitter,FB:@theSydneyChan
---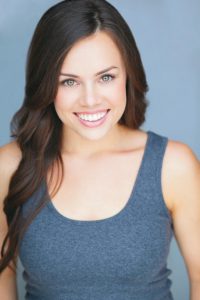 JESSICA CRILLEY (Elf/ Ensemble)- is excited to join the national tour of A Christmas Story! Originally from Las Vegas, she is currently based in NYC. Credits: Rock of Ages (Arizona Broadway), Memphis (John W. Engeman Theatre), The Little Mermaid (Palace Theatre), Wizard of Oz (Surflight), Ragtime (Westchester Broadway) and 9 to 5 (Broward Stage Door). Thanks to Big League and ATB for all the support! Follow: @jcrilley
---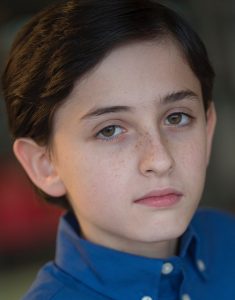 JOSH DAVIS  (Schwartz) is excited to be returning to the ACS family for a second year! Josh resides in California. Credits: Seussical (Jojo- Sacramento Music Circus), Peter Pan (Michael- Sacramento Music Circus) Aladdin (Iago- El Dorado Musical Theatre), Bye Bye Birdie (Randolph- El Dorado Musical Theater), and All My Sons ( Bert- Sutter Street Theatre). Thanks to Big League and my family for this opportunity!
---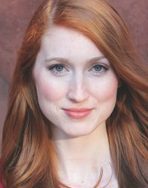 ELIZABETH FLANAGAN
 (Ensemble / Understudy Mother) – is as excited as a kid on Christmas to be joining this tour for her third holiday season! Earlier this year she spent two months in China with My Fair Lady in the ensemble and understudying Eliza. Favorite roles include Annabel in Lucky Stiff, Maggie in A Chorus Line and Frenchy in Grease. 
elizabethflanagan.com
---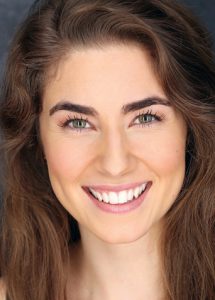 BRIANA GANTSWEG (Standby for Mother) is elated to be making her national tour debut with A Christmas Story. Briana was recently a finalist in the 2016 Lotte Lenya Competition and won the inaugural "Carolyn Weber Award." Credits: Emma (Emma – The Gallery Players), A Little Night Music (Anne – Pacific Alliance Stage). Briana's voice can also be heard on film and video game soundtracks including Crimson Peak (Universal Pictures) and Soul Sacrifice (Sony Japan). Dedicated to my Mother.
---
K'LYNN JACKMAN (Nancy) is jubilant to be part of the Christmas Story family on tour Other:The Lion King on Broadway (Young Nala) , United Nations, Madison Square Garden, Fox 5 News," McDonald's Gospelfest, Yankee and Brooklyn cyclone  games, Apollo Theater, web series  "K'lynn's Bow-Teek, Wonderama "Television networks". Thank you family, friends, supporters, and Glory to God,. Discover more of me on Google, Twitter, YouTube, Facebook, Vine, LinkedIn @Klynnsource, Instagram @TeamKlynn, and www.KlynnJackman.com  Thank you so much Big League.
---
ALLIE KIESEL (Mary Beth) is beyond excited to be performing in her first Broadway tour! Allie is eleven year old from central NY. Theater Cedits: Sound of Music (Gretl – Rome Capitol Theater) Scrooge (Ensemble – Stanely Theater) Little Dancer (Charlotte – New 42nd Street Studios). Allie is grateful to The Dance Works Studio, Caitlyn Fenton, Amelia DeMayo and her family for always believing in and supporting her dreams!
---
---
JOEY LITTLE (Grover Dill) is excited to make his Broadway National Tour debut as a cast member of A Christmas Story. Joey is currently a pre-professional dancer at Studio Bleu Dance Center in Ashburn, Virginia. Credits: Nightmare Next Door (Investigation Discovery Channel), Breaking Brooklyn (Feature Film), National/Regional Dance Titlist Winner and 2015 Gold Medalist International Dance Organization (World Tap Dance Championship).
---
---